Do you have a 6th-10th grader passionate about Science, Technology, or Engineering? Call or email to set an appointment for a free tour and orientation to our new STEM Leadership Center. We are located within Baden Academy, 1016 W. State Street, Baden, PA 15005  and open on Tuesday and Wednesday evenings from 6 pm to 8 pm.
Students new to the Center can sign up for can explore our existing fellowships and generate ideas for their own passion-based project. We help our odyssey fellows partner with leaders around the world seeking to solve the very problem that ignites their passion. They publish books, create web resources, build electronics prototypes, make YouTube resources, and mobile apps. They take their creations to regional and national STEM competitions, science fairs and maker faires.
We firmly believe that young people have a voice in the decisions being made today in the science and technology shaping the future. Our programs give kids agency to innovate, think critically, collaborate, and create meaningful projects worthy of their noblest aspirations.
---
CURRENT FELLOWSHIPS
---
SEPTEMBER 2019 PROGRAMS 
Fellowship Interviews
by appointment
at the STEM Leadership Center @ Baden Academy
Does your child think they want to pursue an Odyssey Fellowship or join an existing team? Come in and talk with us about the possibilities.
Questions: Dr. Ellen Cavanaugh at 724-266-1498 or drellen@growageneration
Register online at: https://forms.gle/bMinN4evjcCr5Weu5
---
Game Design
Odyssey Fellowships and camps have helped produce a number of games and mobile apps! Games are the largest growing segment of the entertainment industry ($180 billion in revenue last year). Inspiring our students to be creators and not consumers is a big part of our mission!
---
Find Your Passion
Begin the Find Your Passion Journey and expect to spend 4 sessions in the lab with our expert guide Wyatt. Complete the journey to receive your personalized ten-page report that will finally provide the answer to the question people can't stop asking, "What are you going to do after graduation?"
Complete the journey and find yourself on a new path, one to create meaningful projects steeped in your new found passion, projects to partner you now with the leaders in the field you most want to work with, with the academic mentors you want to learn under, and with people who can help you get noticed by scholarship committees, admission boards, and future employers.
Sign up today at the STEM Leadership Center @ Baden Academy https://goo.gl/forms/Vm8fwKVx2GbqsVEj2
Gift Certificates are available on request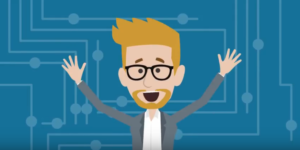 Find Your Passion turns career guidance on its head. Most "interest inventories" and "career tests" take into account a variety of personality traits and tell you the job that a lot of people with your same traits work in. A lot of us walk away uninspired, feeling misunderstood, or cemented into a future we are not passionate about.
Rather than basing a 20th-century career recommendation on your personality score, we help you look for real problems in the world that need you to help solve them. Come with us to identify a major problem, challenge, and opportunity that faces our 21st-century world. Many of these don't even pop up on your radar until you are heading into graduate school.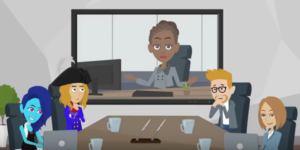 Don't wait! Learn what types of projects, academic experiences, and mentors you need to seek out help solve the challenges you are most passionate about. Fair warning – the problems we are introducing you to are in the Science, Engineering, and Technology. We want to open your mind to the real careers that are waiting, to jobs that can help you pay for the student loans you will probably accumulate, to dreams of robotics, biomechanics, nanotechnology, or space, to tribes of enthusiastic problem solvers that help keep you motivated to make a meaningful difference in the world.
What you get for persevering through this fun journey to find your passion is a well scripted, meaningful answer to that proverbial question "What are you doing after graduation?" You'll have an answer that leaves them speechless!
Take the first step in a Passion Based Project. This isn't just about identifying what you want to study in college. The Find Your Passion journey sets you on the path of an Odyssey to meet the people you want to work within the future, the problems you want to spend your time solving, and the skills you need to become part of solutions now. The STEM Leadership Center is excited to bring you to four sessions of Find Your Passion that will help you find Science, Engineering, and Technology problems that lead to real careers.